Upper Level: Mike Benton, painter   
Lower Level: Antonio Jamal Holmes, painter
Current Exhibit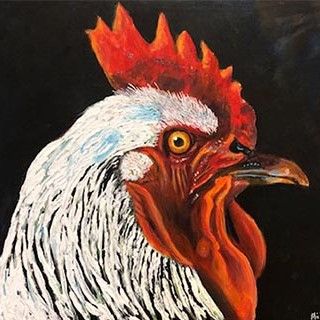 Mike Benton
Mike Benton Art
Mike Benton was born in Troy, AL and raised in Union Springs. As a child, he was introduced to art by watching TV shows like John Nagy. Any paper with a clean surface soon became a place for drawing. In school, he kept on with drawing, murals and painting tigers for the football team. He has attended classes by other artists but, mostly, had to teach himself. After years of devoting his talent to music and playing with various bands, his daughter, Amanda, encouraged him to get into art again. He started drawing with graphite, charcoal and pastels but  began watching videos of famous artists and instructional programs to learn everything he could about painting with acrylic and oil paints. He also became interested in watercolor and clay sculpture and was enthused with it. His work has been displayed in studios, art galleries, magazines. etc. and published on the covers of seven novels. Mike is currently a member of the Pike County Art Guild as well as the Bullock County Art Guild of which he is a former president. 
Currently, Mike enjoys painting with his students at Pike Liberal Arts School. He is a former TroyFest Graphic Artist award winner.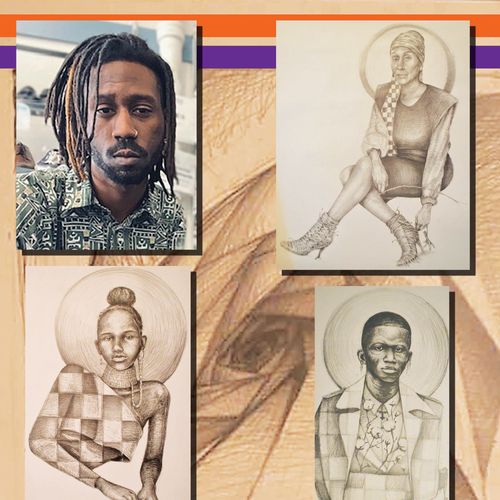 Antonio Jamall Holmes
It Ain't All Black & White
As far back as he remembers, Jamall Holmes always wanted to be an artist. Growing up in small towns of Alabama all his life, he never knew of actual artists but always thought the people and land were as beautiful as any art and dreamed to capture it. The idea of people and where they come from has always intrigued Jamall so those thoughts found the way into his art.
"As humans, were are layered souls with countless reasons why we do anything in our current lives. Within mere steps, we have the power to alter distant futures of generations to come. The magnitude alone is quite beautiful. It's through these layers of steps, thoughts and pages of life the I find new life in my own work and inspiration to further create." 
Antoinio Jamall